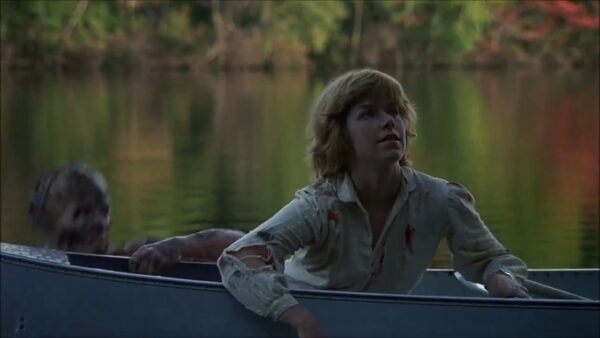 Development is well underway on the Friday the 13th prequel series, Crystal Lake. The new series from Bryan Fuller, Peacock, and A24 will bring audiences back to the killer-filled campgrounds of Crystal Lake, and a familiar face is returning.
Adrienne King, who played the final girl Alice in 1980's Friday the 13th, will return as a supporting player in the series, and she took to social media to celebrate the glorious return.
King shared a photo with creator Bryan Fuller on Instagram, praising the "exciting meeting" and teased a 2024 release date. The actress also took to her Twitter to show off the full writer's room for the series, including Fuller and the iconic horror author and scholar Tananarive Due.
"Bryan Fuller, our bloody brilliant Head Counselor/Producer of Crystal Lake, the upcoming series & I had another exciting meeting filling me in on what's in store for us at Camp Blood! Always a joy & can't wait until I'm able share some details," share King.
Check out Adrienne King's full Instagram post below…
Crystal Lake is coming soon to Peacock. 
Source via www.flickeringmyth.com